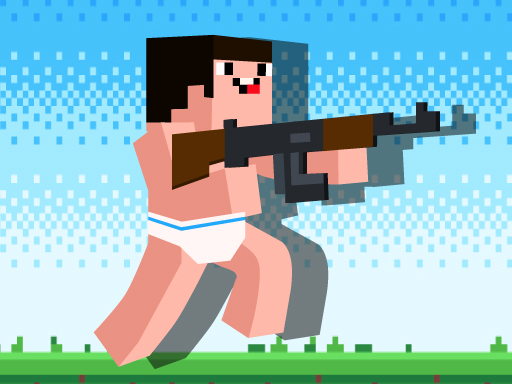 Noob Rush vs Pro Monster is an action game, where little noob will run without stopping but he'll need your help to dodge obstacles and target enemies that are trying to eliminate him. A small and desperate character shorts runs for his life but his way he will meet many enemies.
How To Play:
Use the arrow keys and the letters WASD to move and jump spacebar.

On mobile devices tap the game buttons to move and shoot.