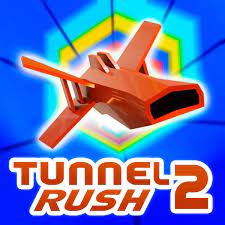 Tunnel Rush 2 combines skill and speed. The goal is to avoid obstacles while traversing a neon-lit tunnel. The problem with the tunnel is that it narrows faster, making it harder to avoid accidents. The game is slow to begin but then picks up in pace until it becomes very difficult. You may be tempted to attempt to beat your previous score again only to fail.
Tips And Tricks
Try to anticipate hazards and prepare for them early.
Some barriers will move, so make sure you're ahead of where they're going to be.
Tunnel Rush 2 looks fast, but you'll have plenty of time to dodge each obstacle.
How To Play
Move - A/D or Left/Right arrow keys.