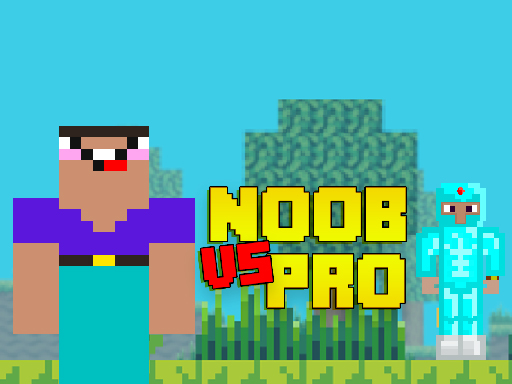 You will enter Minecraft's world in the brand new online game Noob vs Pro vs Hacker vs God 1. Noob & Pro will have you join them on their adventure, which began today. You will see the characters you choose on the screen. You can simultaneously control both characters using the joystick. You can see the heroes and you can direct them to move. Be attentive to what is happening on the screen. Your characters will face many challenges and traps. They will also come across many animals. Your heroes will need swords in their hands to engage the opponent in combat. To inflict injury on the opponent, you must approach him with swords in hand. All the best!
How To Play
Use the Arrow keys \ WASD to control the game.
If you are playing from a phone, just tap the buttons on the screen.