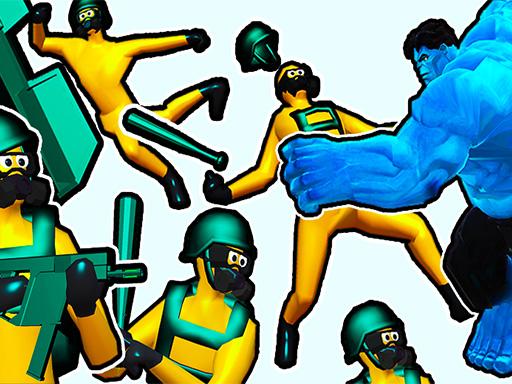 You are the super giant blue hero fighting in a town surrounded by enemy forces. The hero has a lot of powerful fighting techniques and abilities, but if he takes too much damage, he will die. He has health and If you eliminate all the enemies in the city, the town will be beautiful.
Move: "W,A,S,D" or "ARROW KEYS"
Jump: "SPACE"
Run: "SHIFT"
Punch/Throw: "LEFT-CLICK"
Cotton: "RIGHT-CLICK"
Circular Kick: "MOUSE WHEEL"
Kick leg: "E"
Grab the enemy: "F"
Look around: "MOUSE"